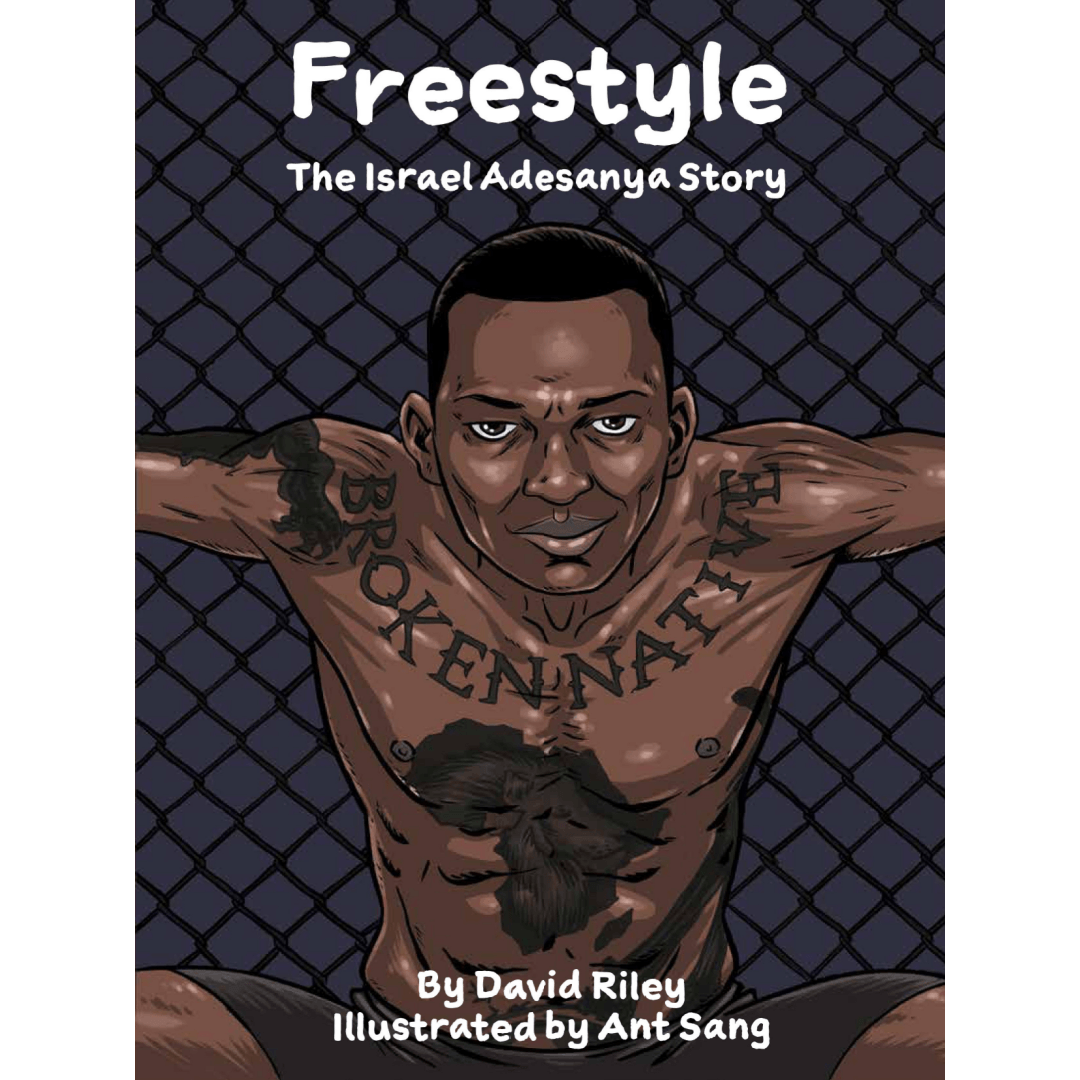 Freestyle:The Israel Adesanya Story
Boom! Tick! Boom-tick! Boom! Tick! Boom-tick-tick!
Three men dressed in camo gear emerge through a tunnel into Marvel Arena. They're dance friends of Israel Adesanya. Israel joins them. They huddle-lock arms-bounce-bounce-split! Boom! Tick! Boom-tick! It's the biggest moment of Israel's life …
Freestyle: The Israel Adesanya Story is the inspirational story of Israel Adesanya's journey from Nigeria to New Zealand to UFC stadiums around the world.
But it's more than a martial arts fighter story.
It's about the power of our imaginations. The need to back ourselves. The joy that comes from going for it!
Come and find out how. "Iiiiiiiiiiiit's … tiiiiiiiiime!"
Take a look inside the book here:
$

9.95 –

$

24.95 + GST
Select options
On Your Side – The Ibrahim Omer Story
"Kia ora and salaam alaikum. My name is Ibrahim Omer … I stand here today in front of you bursting with pride as a Kiwi who loves Aotearoa New Zealand."
As a child Ibrahim Omer dreamed of being a leader and helping people. Many years later his dream came true … but in the most thrilling, emotional and unexpected way … and in a place thousands of kilometers away from where he grew up!
Find out how it happened in On Your Side: The Omer Ibrahim Story.
Take a look inside the book here:
$

4.95 –

$

24.95 + GST
Select options