Kia ora and warm Pasifika greetings.
Kia ora and warm Pasifika greetings. I'm writer and teacher David Riley, aka the Reading Warrior. My goal is to get young people reading again, to inspire them with positive and inspirational stories from New Zealand and the Pacific … and to encourage them to write their own stories.
Check out my books, see what I've been up to, or read my thoughts about education, reading and life in my blog. Connect with me and other readers and share our love of reading with The Reading Tribe on Facebook.
Teachers: The workshops page describes things I could do with your students and staff, or email me and let's plan something together. Some of the best ideas come from just having a talk and trying something new!
Ngā mihi māhana (warmest greetings to you).
David
FEATURED BOOKS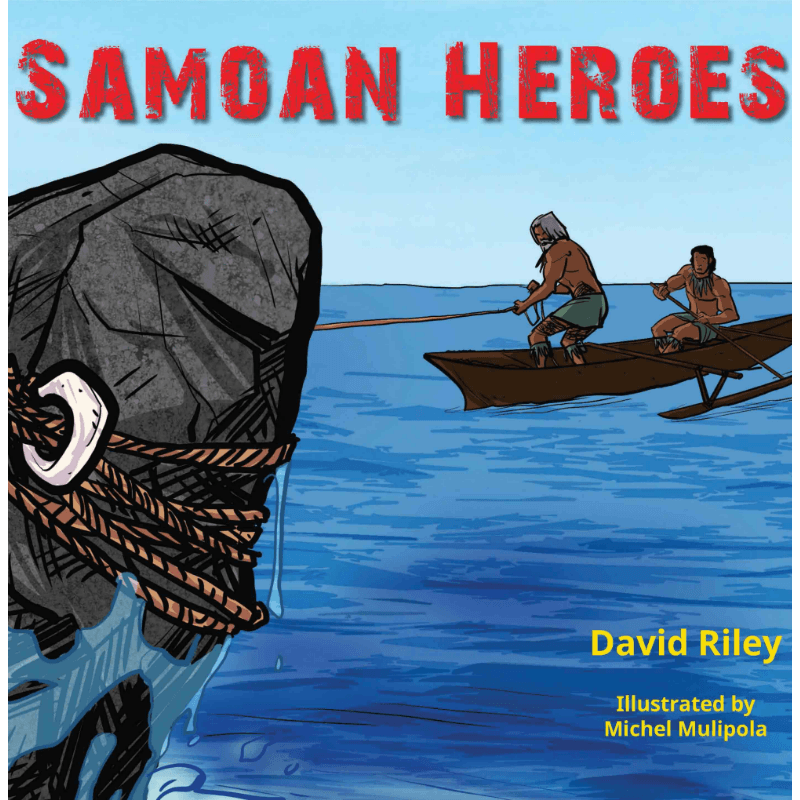 Samoan Heroes
Storylines Notable  Book Award winner 2016!
Samoan Heroes is written for Pasifika young people!
To encourage them to read more by providing reading material they can relate to, in language appealing to them. Many Pasifika young people have lower literacy levels than other youth in NZ, partly due to a shortage of reading material they're interested in.
To inspire them with the positive life stories of achievers they know, describing the challenges these figures went through and how they overcame them to become successful e.g. most people know Dwayne Johnson as one of the most recognisable figures on the planet. But did you know that he once had to sleep on mattresses found in a rubbish collection and had only $7 in his pocket?
To support the preservation of historical knowledge. Our young people are proud of their cultural heritage but often know very little about the historical achievements and figures of significance in their cultural history.
eBook: $7.99 +GST
Paperback: $24.95 +GST
$

12.99 –

$

24.95 + GST
Select options