Taku Toi Kahurangi
$4.95 – $24.95 + GST
Taku Toi Kahurangi (my precious jewel) is a book inspired by the stars of Matariki.
In art and writing, young people from St Francis Catholic School in Auckland share stories of family, special places, proud moments, loved ones passed, and their aspirations for the future.
Take a look inside and be inspired too.
Mānawatia a Matariki!
Look inside the book by clicking here: 
Description
Paperback 9781991167613
eBook (PDF) 9781991167620
54 pages
190mm x 250mm
Related Products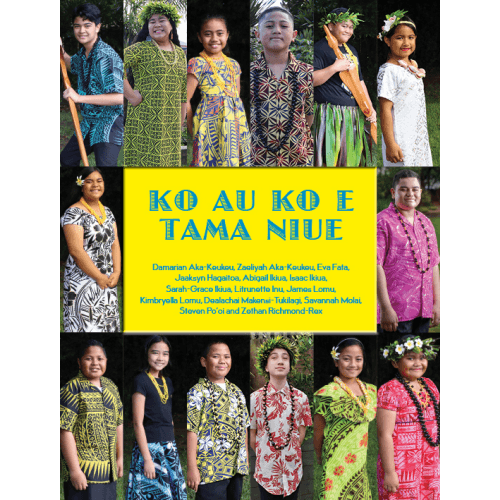 Ko Au Ko e Tama Niue
I can't wait to go back to Niue and learn more about my culture and my people.' (Abigail Ikiua)
Fourteen Niue young people worked with teacher-writer David Riley, to bring you this book – Ko Au Ko e Tama Niue. The stories they've written demonstrate their immense pride in being Niue. You'll read about a beloved ancestor, swimming in Niue, fishing with Grandpa, how to make a kahoa, and their love for their language, dance and culture! Come and share the beauty of Niue culture with them. Oue tulou!
Look inside the book by clicking here: 
$

4.95 –

$

24.95 + GST
Select options