In My DNA
$4.95 – $24.95 + GST
Ten young people from Pacific Advance Secondary School worked with teacher-author David Riley to share stories of the people, cultures and places that make them who they are, bring them joy and inspire them to be excellent.
'I appreciate those cultural teachings because they're part of my DNA … I will always remember what my grandma taught me, wherever I go.' (Christian Faimalo)
Look inside the book by clicking here: 
Description
Paperback 9780473607579
PDF
44 pages
190mm x 250mm
Related Products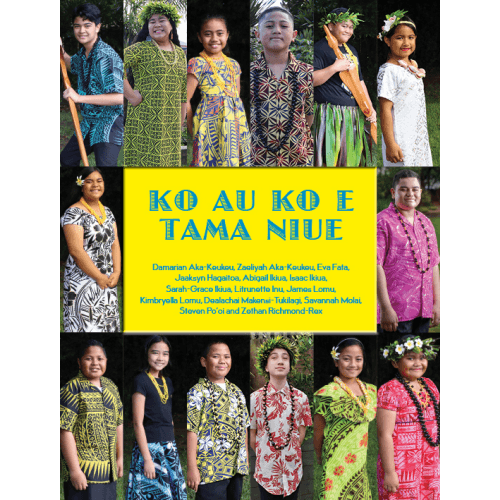 Ko Au Ko e Tama Niue
I can't wait to go back to Niue and learn more about my culture and my people.' (Abigail Ikiua)
Fourteen Niue young people worked with teacher-writer David Riley, to bring you this book – Ko Au Ko e Tama Niue. The stories they've written demonstrate their immense pride in being Niue. You'll read about a beloved ancestor, swimming in Niue, fishing with Grandpa, how to make a kahoa, and their love for their language, dance and culture! Come and share the beauty of Niue culture with them. Oue tulou!
Look inside the book by clicking here: 
$

4.95 –

$

24.95 + GST
Select options