Goosebumps, Pasifika storytellers, MMT and marae-style dolls
Hey guys today I want to talk about something important we can learn from Goosebumps, Lani Wendt Young and the Tongan rugby league team.
I went with my family to see the film Goosebumps 2 today. The effects were cool, the story was interesting and it featured my favourite Goosebumps villain, Slappy. But there was something about it that I really didn't like. The one African-American and one Asian in the film were there for pretty much one purpose – to help the white characters achieve their goal. That's a common way that African-Americans and Asians are represented in much American film and literature.
Samoan author Lani Wendt Young, spoke about this idea of representation in a Pacific context recently. Lani says she once spoke to a class of high school students and after her talk, a student leader stood up and said: "Thank you for coming to our school. Now we know that brown people can write books. And not just white people."
"I was stunned," Lani says. "But maybe I shouldn't have been surprised. What stories about Pacific Islander peoples is she seeing in the news, in her school curriculum? When, for example, we have media describing us as "leeches" and our islands as "hellholes", is it any wonder that a teenager would be so astounded to find that brown people can write books?"
It's really exciting to see so much storytelling and theatre coming out by Pasifika storytellers and theatre makers like Lani. These works put Pacific peoples and Pacific stories in the centre and not on the outside as minor characters who help others shine. The team from Run Charlie films recently own 3 awards at the Show Me Shorts film festival for their brilliant short film My Friend Michael Jones. Watch out for these talented Pasifika film makers.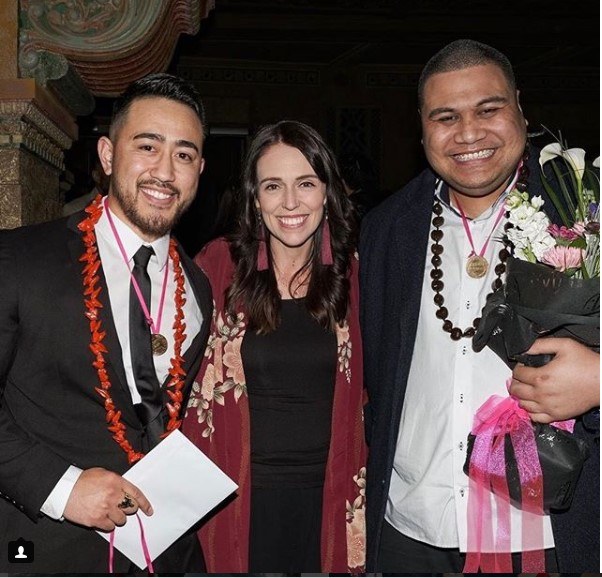 If you can, go see Rosalina by the Sau E Siva Creative Team. They're working on a dance theatre adaptation of an ancient, but little known Samoan legend, Fatu and the Magic Crab. It's the story of a beautiful maiden and her ten overprotective brothers! The promoters describe Rosalina as "a fun story of family, forgiveness, love and reconciliation. Told through contemporary Siva Samoa, live music and soulful harmonies – this is one celebration of theatre you won't want to miss!"
No doubt you've seen the Tongan flags re-emerging over the last few days as the Tongan rugby league team prepares for an historic match against the world champions, Australia. I went along to watch the team welcome ceremony at the Vodafone Events Centre this week. I met a Tongan fan named Mafi, a guy in his 30s, and we started talking about the MMT phenomenon.
"Most of these people don't know anything about rugby league," Mafi told me as we looked at the crowd of people of all ages. "Especially the older people. But it's not really about the rugby league – it's about something positive that brings our people together and makes us proud to represent our culture."
Speaking as a teacher, I really think there are important things to reflect on here for those of us who work with Maori and Pasifika young people. If we find ways to make sure that our students' cultures, who they are, is acknowledged, celebrated and centre … then maybe there'll be a lot more engagement in school. If you can't see yourself in the curriculum it must be pretty hard to connect to it.
That's why I love reading about the exciting ways different schools do that, like Manurewa High School and their business classes. One group of students formed a company and made a marae-style doll house. "Kids like to play with doll houses so we incorporated our traditional side and turned them into maraes," said one of the students. "We want to teach the younger generations our traditions and customs. Our generation is slowly losing its identity and hopefully, we can solve that with this."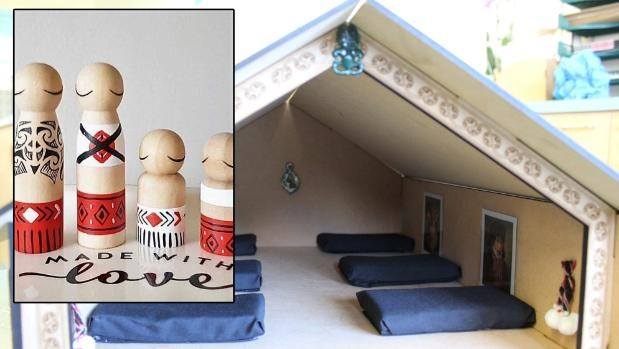 Let's show our kids that their cultures are amazing and need to be central to life at school … not left at the school gate. Have a great weekend everyone … one term left!