Great people come from here
My youngest daughter enrolled in Auckland Libraries' summer reading program back in early December. We started off well, reading every day for 20 minutes as a whole family 🙂 But then Christmas came and New Years and holidays away and we stopped reading as a family for a while. I've just finished reading two books that remind me of why it's so important to encourage our children to read.
The first is Joy Cowley's memoir, Navigation. Joy talks about how stories helped her and her siblings cope with some of the challenges their family was going through. "Stories were a safe haven from the discord often at home. On cold nights we got into the one bed, breathing warmth on each other as we became brave, adventurous characters who could overcome all evil. When a witch locked us in a castle, we unpicked the lock with a safety pin. When she raced after us, hurling thunderbolts, we jumped on the back of a dragon and flew away. There was nothing we couldn't do … In these stories three powerless children found a way to remake their lives." Wow! That's pretty awesome ay.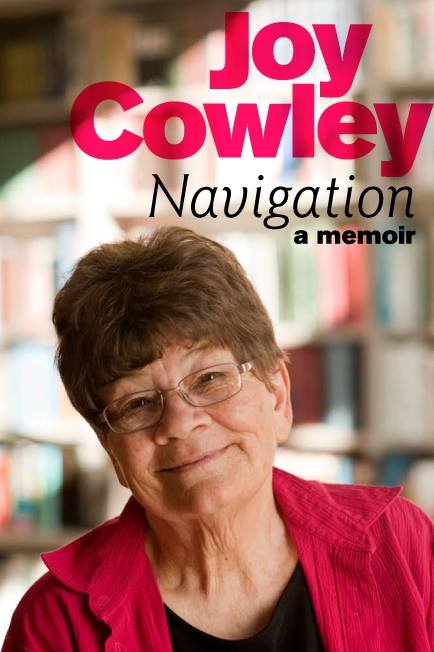 The second book I read over the holidays is called Black Privilege by Charlamagne Tha God (a successful African-American radio host and producer). He said some really cool things about reading and the power of words. "I'm the son of an English teacher," he wrote. "From an early age my mother kept a book in front of my face. Those books, combined with her love, are what nourished my imagination and inspired me to transcend my circumstances. Books are what provided me with a sense of escape when the tension between my parents made our home feel suffocating. Books helped give me the confidence to dream bigger than I was supposed to as a poor black boy growing up in the rural South. Books are where I got the name Charlamagne (even if I did misspell it). My life is a living testament to the transformative power of books."
Charlamagne also talked about how music gave him that same inspiration. "I got the same surge of confidence the first time I heard Wu-Tang's Inspectah Deck rap, 'I smoke on the mic like Smokin' Joe Frazier.' Why? Because Joe Frazier was from South Carolina like me. Hearing him shouted out in one of my favourite songs was like putting another battery in my back. 'Great people are born here,' I figured. 'If he made it, I can make it too.'"
Like Charlamagne I was lucky to grow up around books – my parents both read and my mum bought us lots of books. One series I remember was called New Zealand's Heritage. The books lay around home and every now and then when I was bored I would read a bit of one. One day I'd read about Sir Edmund Hilary, then Kate Sheppard and then another day it would be about Dr Maui Pomare. Just by reading the books I began to feel really proud to be a Kiwi because it seemed to me that Kiwis did awesome things, world-first things. Maybe I could do good things too, even though I came from an ordinary family in Mangere, South Auckland.
This is why I write books like the Pasifika Heroes series. It's to reinforce to our young people the same messages that their families and teachers are giving them – great people come from where we come from. Maybe I can do great things too. There's still a lot of power in reading guys and especially for children. Let's keep at it with them!
Here's a pretty cool children's book for summer if you're looking for something for younger readers. "In this story about being true to oneself, a boy searches for the secret to doing the perfect bomb into the water. With training from Nan, an expert and former champion, and by listening to his own voice, he finds his unique style and pulls off a wonderful, acrobatic, truly awe-inspiring bomb." (Huia Publishers). The book comes in Maori and English versions.