The White Mouse – Mental Health Month
May is Mental Health Month in New Zealand and such an awesome theme to focus on. I've just started reading a book called "The White Mouse" with my daughter. It's about Nancy Wake, a Kiwi nurse, reporter, rebel and spy who fought with the French Resistance during WW2. This is an inspirational lady, with incredible mental strength.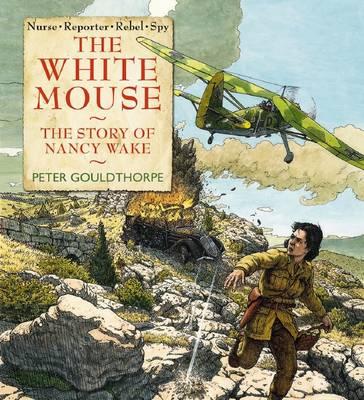 When the war began, she was living in France with her husband Henri. All able bodied men had to join the French army so Henri enlisted. Nancy wanted to do something to help too so she went to Henri's work, got a truck and taught herself to drive it in one day. She converted the truck into an ambulance and drove to the war zone so she could help people who had been hurt in the warfare and drive them to safety.
My daughter and I talked about how we can probably do a lot more than we sometimes think we can when we're determined to serve our world and help others.
This is just the first part of the book and we're looking forward to seeing what she does next and what we can learn from it. There's a lot of inspiration we can gain from reading about people's lives ay guys. Talk to you soon with some more from Nancy Wake! #TheReadingTribe #MentalStrength