In the NBA there are a few megastar players like LeBron James, Steph Curry, Russell Westbrook and Kevin Durant. The kinds of players that every team wants and will do all that they can to keep. And then there are players like Ish Smith of the Detroit Pistons. The Pistons are the 11th team that he's played for … in seven seasons! Ish is an amazing example of determination and perseverance.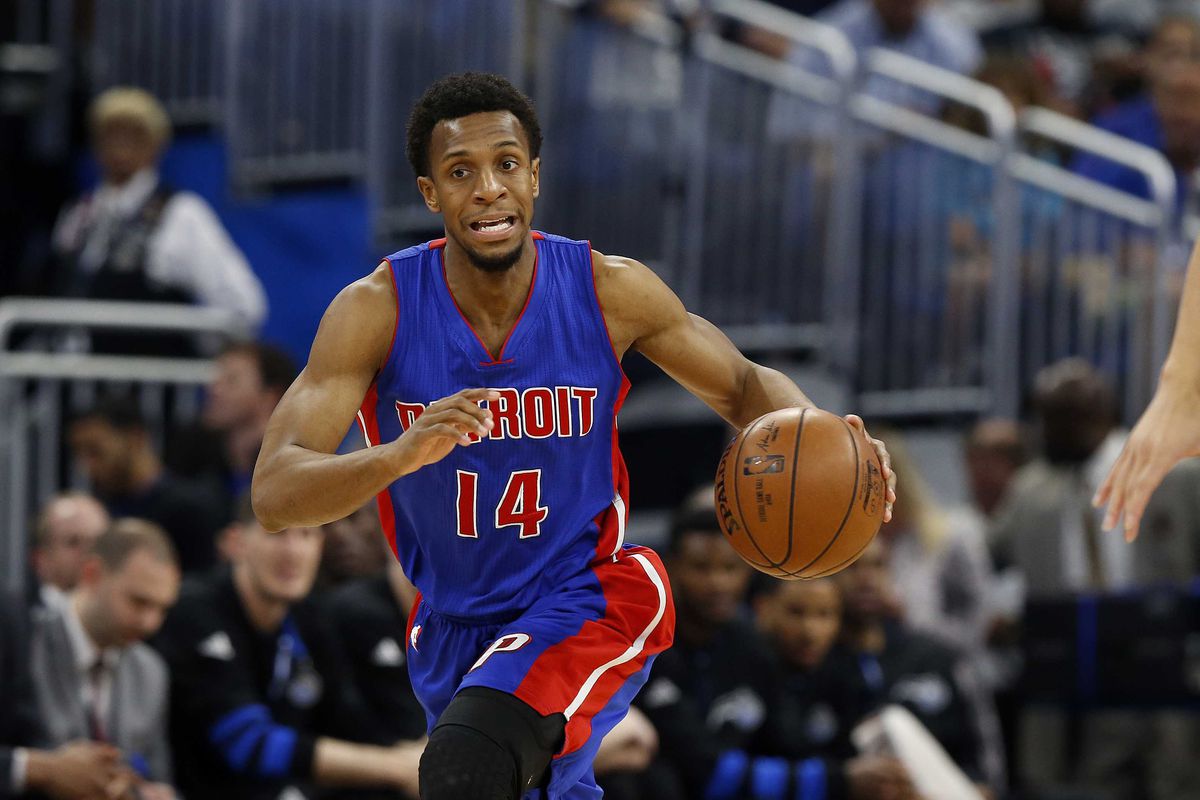 Ish was undrafted out of Wake Forest university, which means no NBA team wanted him at first. Finally, the Houston Rockets signed him to a one year contract. Then they traded him to the Memphis Grizzlies. And then Memphis sent him to Golden State. And they cut him and he was picked up by the Orlando Magic, who sent him to the Milwaukee Bucks …
"There were times it was really frustrating," Ish says. "I spent the whole pre-season training camp with the Houston Rockets and was excited because they were a really good team and played an exciting style of basketball and we were going to be on TV a lot. We were getting ready to go to LA to play the Lakers in the first game of the season. But then two days before the game … they cut me. I thought, 'Oh man, maybe I should just go do something else.' But then I snapped out of that and just told myself to keep pushing."
And that's what Ish has done… over and over as team after team cut or traded him.
Another great team Ish spent some time with were the Oklahoma City Thunder. By that time he knew not to think his place in the team would be permanent. So he rented a home and rented furniture and always had his suitcases ready in case he was moved on again. Sure enough, a few months into the season, the Thunder traded him to Philadelphia. OKC player Russell Westbrook gave Ish some valuable advice before he left the team.
"You're at your best when you play aggressive, so keep playing aggressive," Russell said. "You gotta be you, no matter what. Someone will like you, and if they don't, someone else will. Just keep being you."
Russell should know. He's often criticised for the aggressive way he plays basketball and for his fashion choices! Russell's not worried about the criticism. "Basketball is one way to express yourself," he says. "So is what you wear. For me, it's not about really great outfits. It's just who I am. I always want to make sure that people understand that. I'm not getting dressed to make a scene or like 'Oh, look what Westbrook has on today!' If I like something, I'll put it on, I go to the game, that's how it is. Just keep being me."
That's a word of advice Ish has held on to … and being true to who he is has paid off. He recently signed a three year contract with the Detroit Pistons, his first multi-year deal. At last, after playing for 11 teams in 7 seasons, he has some stability.
"It's been challenging, but fun too," Ish says. "I think I can be a testimony to someone. Just put your head down, keep working and be you … no matter what."