Make mistakes, learn, go again
This is really cool from Parramatta rugby league player, Suaia Matagi. He visits youth in prisons and encourages them. He tells them that life is similar to a game of rugby league. "Just like in footy," he says. "You might knock the ball on but that's the same thing as life. You make the errors and you learn from it and go again. That's the basic message we try to pass to them."
One young man, Tyrone, was inspired by the message. When he was released from prison he Facebooked Suaia and asked if he could help him stay straight. Suaia gave Tyrone his mobile number and they meet for lunch every now and then to talk.
"He reached out to me, so we've been spending some time," Suaia says. "I'm happy with where he's at now. He's set goals and has a job and simple things like that. For someone who had no father, simple encouragement means a lot.
"Big ups to him. I'm very proud of him. He's made huge steps. In the past kids never heard there was someone proud of them."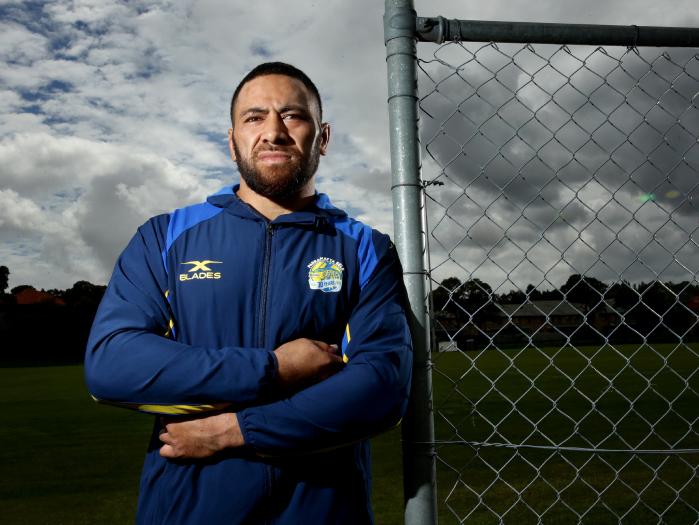 Tangaroa College has lots of teachers who care for young people like Suaia Matagi does. This week I heard that some of my colleagues did these things for students in their classes: one took her student to dinner because she was worried about her and felt she just needed someone to talk to. Another has been giving his students haircuts – slick fades – since they were year nine! While he cuts their hair he talks to them about how they're doing in school and at home.
Sometimes young people beat themselves up when they make mistakes or struggle. We all do. Suaia's message and the words of encouragement from these teachers is so awesome: If you make mistakes, learn from them, then get up … and go again.
That's a good message for all of us.
Here's a link to the full story about Suaia: https://www.foxsports.com.au/nrl/nrl-premiership/teams/eels/how-parramatta-eels-enforcer-suaia-matagi-changed-the-life-of-troubled-teenager/news-story/bfaabd593d167e01d531d69d17560d15