Rugby League History Day 3: How the Kiwis got their name
The New Zealand rugby league team have been known by many names over the years: the Professional All Blacks and the All Golds were early names. Almost from the start, their uniforms featured a kiwi standing above a silver fern. But they weren't known as the Kiwis yet. Before 1938, they were known officially as the All Blacks, yes, the same name as the national rugby team!
In the 1920s and 30s, most local newspapers called them simply, the New Zealand League team. Some reporters tried to invent more creative names. One writer called them, the "Moas." Thankfully the Moas wasn't an official name and never stuck!
In 1921, an Auckland Star journalist named the side, the "Kiwis." The NZRL wrote an angry letter to the newspaper saying that the team were to be known as the All Blacks and nothing else.  British newspapers referred to the league team as the All Blacks as well. Not surprisingly, this greatly upset the New Zealand Rugby Union.
The first New Zealand team to be officially known as the "Kiwis" was the 1938 team which toured Australia. They were also the first team to have the white V on their jerseys.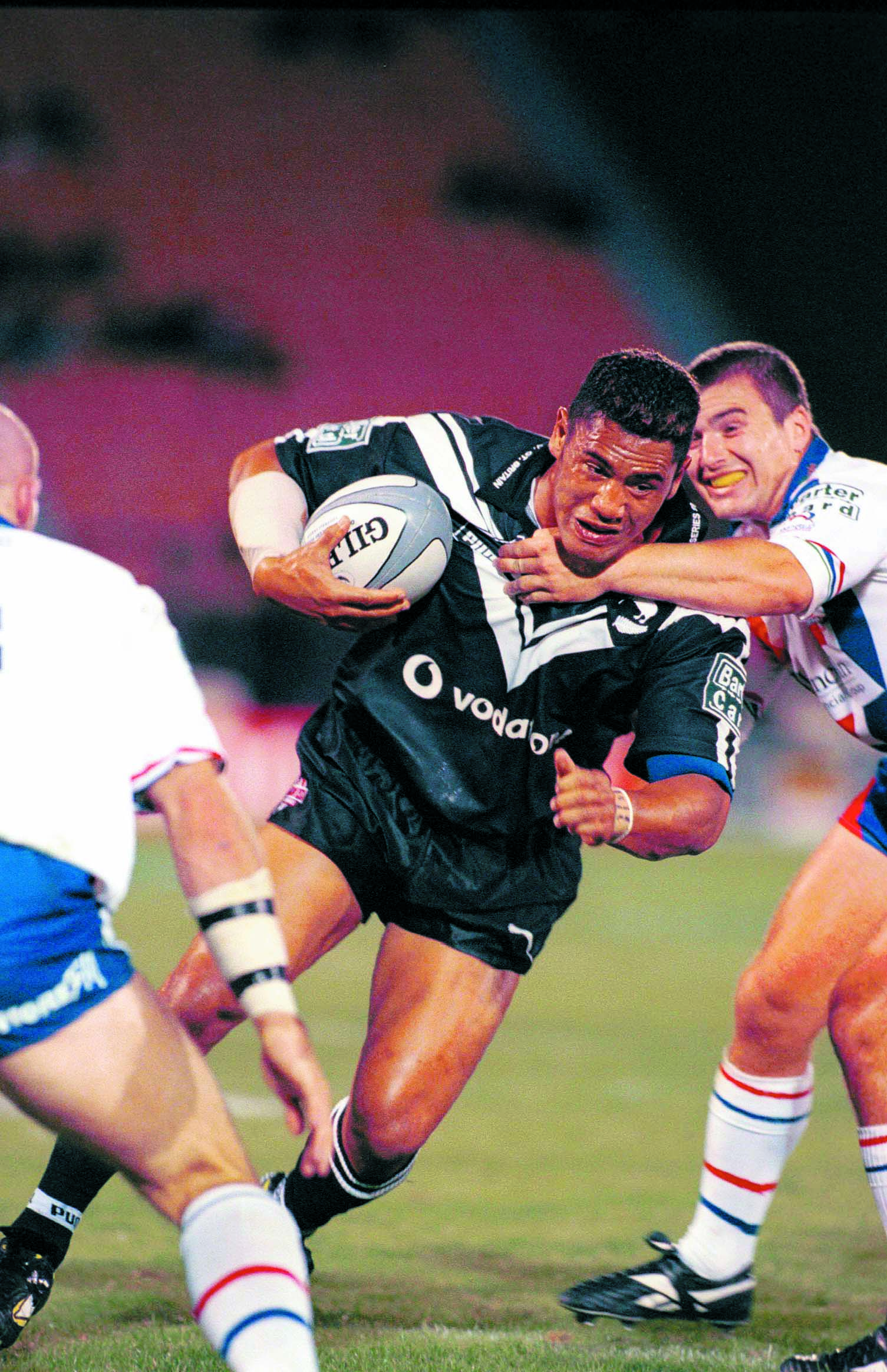 Kiwi legend: Ruben Wiki
Ruben played 55 test matches for New Zealand, 18 as captain. He captained the team that beat Australia 24-0 to win the 2005 Tri Nations. When Ruben retired, he held the world record for the most internationals played. Ruben was also the first New Zealander to play 300 NRL games.
Read more about the history of rugby league in Rugby League World