Rugby League History Day 5: The artwork
The Kiwis have designed a new jersey for this year's Rugby League World Cup. The jersey reflects the team's cultural heritage and has cultural patterns on the back and sleeves. The jersey was designed by the Kiwis' cultural advisor, Ora Kihi.
Some of the patterns come from the players' tattoos. "It's always special to wear the Kiwi jersey," says Kiwi hooker, Thomas Leuluai. "But this one feels different. I think the designs are very important, it adds more meaning to it which is good. It's a mixture of everyone from New Zealand."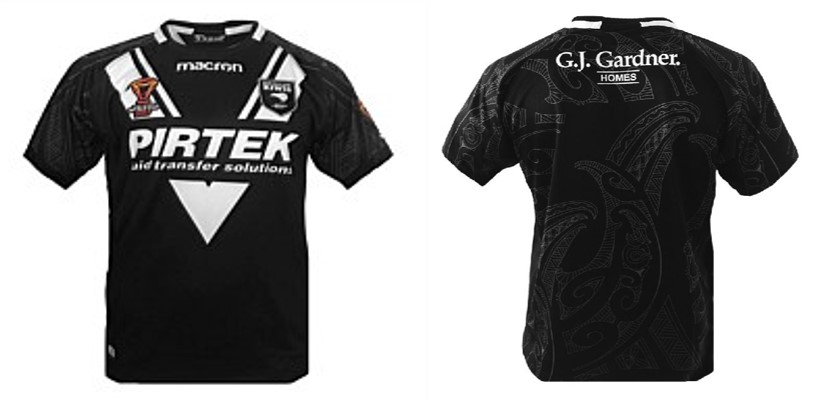 The Indigenous component of the 2017 Rugby League World Cup Logo was designed by Indigenous Australian artist Chern'ee Sutton. Chern'ee's heritage is the Kalkadoon people in Queensland. Chern'ee is an amazing artist who also designed the 2017 Indigenous All Stars jersey.
Read more about the history of rugby league in Rugby League World